Unlocking the Benefits of Lipolytics: A Guide to Fat Reduction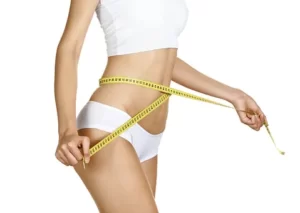 In the pursuit of a sculpted and toned body, many individuals turn to various methods of fat reduction. One such approach gaining popularity is the use of lipolytics. These innovative treatments offer several benefits when it comes to shedding unwanted fat and achieving your desired body contours. In this article, we'll explore why lipolytics are considered a good choice for fat reduction.
What Are Lipolytics?
Lipolytics, also known as lipolytic injections or fat-dissolving injections, are a non-surgical and minimally invasive way to reduce localized fat deposits. These treatments involve the injection of specific compounds into targeted areas to break down and eliminate excess fat. The key advantages of lipolytics are as follows:
1. Non-Surgical Approach
One of the most significant benefits of lipolytics is that they are entirely non-surgical. Unlike traditional liposuction, which involves incisions and downtime, lipolytic injections are administered through a series of small, virtually painless injections. This means there are no scars and minimal recovery time, making them an attractive option for those who want to avoid surgery.
2. Targeted Fat Reduction
Lipolytics allow for precise targeting of problem areas. Whether it's stubborn belly fat, love handles, double chin, or other localized fat pockets, these treatments can be tailored to address your specific concerns. This precision ensures that you get the results you desire in the areas you need it most.
3. Quick and Convenient
Lipolytic treatments are typically quick and convenient. A session can often be completed in under an hour, making it easy to fit into a busy schedule. Since there's minimal downtime, you can usually resume your daily activities shortly after the procedure.
4. Gradual, Natural-Looking Results after Lipolytics
Lipolytics work by breaking down fat cells, which are then gradually eliminated by the body's natural processes. This gradual process means that results appear more natural, with no sudden changes that might be noticeable to others. It also allows for a more comfortable adjustment to your new body contours.
5. Improved Confidence
Perhaps the most important benefit of lipolytic treatments is the boost in self-confidence that comes with achieving your desired body shape. By reducing unwanted fat deposits, you can feel more comfortable and satisfied with your appearance, leading to improved self-esteem.
Consultation and Safety of Lipolytics
Before undergoing lipolytic treatments, it's crucial to consult with a qualified and experienced medical professional. They will assess your suitability for the procedure, discuss your goals, and create a personalized treatment plan. Safety is paramount, and a skilled practitioner will ensure that you have a positive and successful experience.
Conclusion
Lipolytics offer a safe, effective, and non-surgical solution for fat reduction and body contouring. Whether you're looking to eliminate stubborn fat deposits or enhance your body's natural curves, lipolytic treatments can help you achieve your goals. With their convenience, precision, and gradual results, lipolytics are an excellent choice for those seeking a more confident and sculpted appearance.
Unlock the benefits of lipolytics and embark on your journey toward a healthier, more confident you!
In the ever-evolving world of skincare, there are numerous treatments designed to help you achieve healthier, more youthful skin. Two …