Russian Lips Technique Fillers: Achieving the Perfect Pout
If you've been keeping an eye on beauty trends, you might have heard about the Russian Lips Technique. This innovative approach to lip fillers is gaining popularity among those seeking a natural-looking, enhanced pout. In this article, we'll dive into what the Russian Lips is all about, how it differs from traditional lip filler methods, what the procedure entails, potential benefits and risks, and more. So, if you're curious about achieving that perfect pout, keep reading!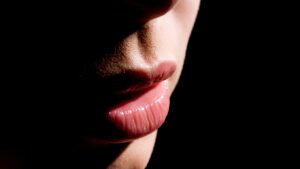 Introduction
In the world of cosmetic enhancements, plump lips have always been a coveted feature. The Russian Lips Technique is a groundbreaking method that aims to deliver fuller, natural-looking lips that enhance your overall facial harmony. Unlike traditional lip fillers that often focus solely on volume, this technique emphasizes proportion, balance, and contour.
Understanding the Russian Lips Technique
The Russian Lips, also known as the "baby doll" or "doll lips" technique, is an advanced approach to lip augmentation. It's inspired by the natural shape of doll-like lips, characterized by a fuller center and slightly tapered edges. The goal is to create lips that are plump yet subtly curved, mimicking the appearance of youthful lips.
How Does It Differ From Traditional Lip Fillers?
While traditional lip fillers primarily focus on increasing lip volume, the Russian Lips takes a more holistic approach. It concentrates on multiple aspects, including volume, shape, and symmetry. By accentuating the central portion of the lips and tapering off towards the corners, this technique achieves a more youthful and natural result.
The Procedure Step by Step of Russian Lips Technique
4.1 Pre-Procedure Consultation
Before undergoing the Russian Lips , you'll have a consultation with your practitioner. This is a crucial step where you'll discuss your goals, medical history, and any concerns you might have.
4.2 Numbing and Preparation
On the day of the procedure, a numbing cream will be applied to minimize discomfort. Once your lips are numbed, the practitioner will proceed with the filler application.
4.3 Precise Filler Application
Using a fine needle or cannula, the filler will be strategically injected into the predetermined areas of your lips. The practitioner will meticulously control the amount of filler used to ensure a natural outcome.
4.4 Sculpting and Shaping of Russian Lips Technique
After the filler is injected, your practitioner will sculpt and shape the filler to create the desired contours. This is where the "baby doll" effect starts taking shape.
4.5 Achieving Natural Symmetry
Symmetry is key to natural-looking results. The practitioner will ensure that both lips are balanced and harmonized, enhancing your overall facial aesthetics.
Benefits of the Russian Lips Technique
Natural Appearance: The technique aims for a subtler and more natural lip enhancement, avoiding the overdone look.
Youthful Aesthetics: By focusing on the central portion of the lips, the technique enhances a youthful lip shape.
Longevity: The results of the Russian Lips Technique tend to last longer compared to traditional fillers.
Minimal Downtime: Recovery is relatively quick, with most individuals resuming regular activities shortly after the procedure.
Potential Risks and Considerations
It's important to consider potential risks, including bruising, swelling, and rare complications such as infections or allergic reactions. Choosing a skilled and experienced practitioner can mitigate these risks.
Aftercare Tips for Long-Lasting Results
To ensure your results last, follow your practitioner's aftercare instructions. This may include avoiding certain activities immediately after the procedure and maintaining proper lip care.
Is the Russian Lips Technique Right for You?
8.1 Ideal Candidates
The Russian Lips is suitable for individuals looking for a natural enhancement and who desire a more balanced lip appearance.
8.2 Factors to Consider
Consider factors like your facial structure, aesthetic goals, and medical history before deciding on the technique.
Finding a Skilled Practitioner
To achieve optimal results, it's crucial to choose a practitioner with experience in performing the Russian Lips. Look for before-and-after photos and read reviews to gauge their expertise.
Cost and Maintenance
The cost of the Russian Lips varies based on location and practitioner expertise. Maintenance appointments may be needed to sustain the results.
Real-Life Experiences: Success Stories
Hear from individuals who have undergone the Russian Lips Technique and how it has positively impacted their self-confidence and overall appearance.
FAQs About the Russian Lips Technique
Is the procedure painful?
How long do the results typically last?
Can I customize the level of enhancement?
Are there any age restrictions for the procedure?
What should I expect during the recovery period?
Achieve the Perfect Pout with the Russian Lips Technique!
In conclusion, the Russian Lips offers a fresh take on lip enhancement, focusing on a natural and balanced look. By choosing a skilled practitioner and considering all aspects of the procedure, you can confidently embark on your journey to achieving the perfect pout. Remember, the key to success lies in achieving a harmonious and youthful appearance that boosts your confidence and lets your inner beauty shine through.
In the pursuit of a sculpted and toned body, many individuals turn to various methods of fat reduction. One such …