Mastering the Art of Botox Injections: A Step-by-Step Guide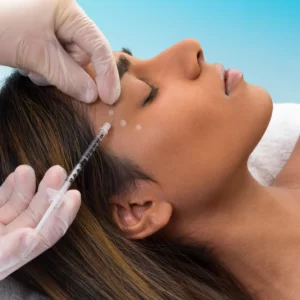 Botox injections have become a popular cosmetic procedure for reducing wrinkles and fine lines. When done correctly, they can help you achieve a more youthful appearance without the need for invasive surgery. However, it's essential to understand that administering Botox is a delicate process that should be carried out by a trained professional. In this article, we'll guide you through the right way to inject Botox, ensuring safe and natural-looking results.
Step 1: Education and Certification
Before you even think about injecting Botox, it's crucial to undergo proper training and obtain certification. Only licensed medical professionals, such as dermatologists or plastic surgeons, should administer Botox. This ensures that you're in capable hands and receiving treatment from someone with the necessary expertise.
Step 2: Assessment and Consultation
A thorough assessment of the patient's medical history and a consultation are essential before any Botox procedure. Discuss the patient's expectations, medical conditions, allergies, and medications they are taking. Understanding their goals and assessing their facial muscles is vital for determining the right treatment plan.
Step 3: Preparation for Botox Injections
Properly prepare the treatment area by cleansing it with a mild antiseptic. Ensure that you have all the necessary equipment and the correct dosage of Botox ready. This includes sterile needles, syringes, and vials of Botox.
Step 4: Marking the Injection Points
Skillful marking of the injection points is critical for precise and balanced results. Typically, these points are on the forehead, around the eyes, and between the eyebrows. Mark them using a removable skin marker while the patient maintains a neutral facial expression.
Step 5: Administering Botox
With the patient's comfort in mind, use a tiny needle to inject Botox into the marked areas. It's crucial to have a steady hand and the right technique to ensure minimal pain and bruising. Always follow the recommended dosage guidelines to avoid over-treatment.
Step 6: Post-Treatment Care
After the injections, advise the patient to avoid massaging or rubbing the treated areas and to refrain from strenuous physical activities for the day. This helps prevent the spread of Botox to unintended areas.
Step 7: Follow-Up
Schedule a follow-up appointment with the patient to evaluate the results and make any necessary adjustments. Botox injections typically takes a few days to show its full effect, so patience is key.
Step 8: Maintenance
Botox is not a permanent solution. Its effects usually last for several months. Encourage your patients to maintain regular appointments to ensure their desired look is maintained.
Conclusion
Administering Botox the right way is a skilled and delicate process that requires training, expertise, and careful consideration of the patient's needs. Always consult with a licensed medical professional for your Botox treatments to ensure your safety and achieve natural-looking results. With proper education, preparation, and technique, you can enjoy the benefits of Botox while maintaining a youthful and refreshed appearance.
Remember, when it comes to Botox, it's better to be safe and well-informed than to take any shortcuts that could compromise your health and appearance.
In the pursuit of a sculpted and toned body, many individuals turn to various methods of fat reduction. One such …