Everything You Need to Know About Botulinum toxin (botox)
Botulinum toxin (botox), a well-known cosmetic treatment, has become synonymous with achieving a youthful and wrinkle-free appearance. But what exactly is Botox, and how does it work? In this comprehensive guide, we dive into everything you need to know about Botox, including its various uses, benefits, potential side effects, and safety considerations.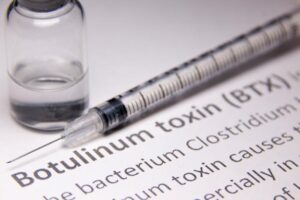 Understanding Botox: The Basics
Botox, short for Botulinum toxin, is a purified protein derived from bacteria. It is a neurotoxin that temporarily relaxes targeted muscles when injected in controlled amounts. The treatment is commonly used to reduce the appearance of fine lines, wrinkles, and facial creases caused by repetitive muscle movements.
Botox Uses and Benefits
Wrinkle Reduction: Botulinum toxin injections are primarily used to soften the appearance of dynamic wrinkles, which form as a result of facial expressions like smiling, frowning, and squinting. Common areas treated include crow's feet, forehead lines, and the "11" lines between the eyebrows.
Migraine Relief: Botox has been approved by the FDA for the treatment of chronic migraines. It can help reduce the frequency and severity of migraine attacks by targeting specific muscles associated with headache pain.
Hyperhidrosis Management: Botulinum toxin injections can effectively control excessive sweating (hyperhidrosis) by blocking the nerve signals that trigger sweat production.
Jaw Clenching and Teeth Grinding: Botox injections into the jaw muscles can help alleviate symptoms of bruxism (teeth grinding) and jaw clenching, which can lead to headaches and dental issues.
Safety and Considerations
Botox is considered safe when administered by a licensed and trained medical professional. However, like any medical procedure, there are potential risks and side effects to be aware of, including temporary bruising, redness, or minor swelling at the injection site. In rare cases, there might be complications related to muscle weakness or asymmetry.
The Treatment Process
Botox injections are relatively quick and minimally invasive. A skilled practitioner will carefully inject small amounts of Botox into the targeted muscles using a fine needle. The procedure usually takes around 10 to 15 minutes, and results become noticeable within a few days, with the full effect appearing within two weeks.
Longevity and Maintenance
The effects of Botulinum toxin are not permanent and typically last around three to four months. To maintain results, follow-up treatments are necessary. Over time, some patients find that their muscles become conditioned and require fewer treatments.
Conclusion
Botox injections offer a non-surgical solution for achieving a rejuvenated and refreshed appearance. From reducing wrinkles to managing migraines and excessive sweating, Botox has a range of uses that can enhance both aesthetics and quality of life. When considering Botulinum toxin, consult with a qualified medical professional to ensure safe and effective treatment. Embrace the potential benefits of Botox and experience the confidence that comes with looking and feeling your best.
In the pursuit of a sculpted and toned body, many individuals turn to various methods of fat reduction. One such …